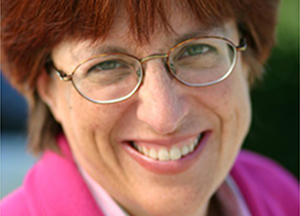 Beverly Buncher – CEO & Family Recovery Life Coach
CEO & Family Recovery Life Coach
Biography
Recently dubbed "The Leading Family Recovery Coach in the Nation",
Beverly Buncher, MA, MRLC, PCC, BFRLC, CTPC, BALM Family Recovery Life Coach and CEO/Owner of Family Recovery Resources, LLC, (FRR), trains future and experienced life coaches who want to work with families through the BALM Institute for Family Recovery Life Coach Training, which is ICF and RCI Accredited.
Beverly and her growing cadre of BALM Coaches help family members of addicts turn their chaos to sanity, through the Be A Loving Mirror (BALM) Family Recovery Life Coaching and Education Programs, which she created and expanded into live in-person and teleconference programs.
In addition to writing many articles and blogs, Bev is the author of the E-Books Reflect Reality with The Four Cornerstones of Family Recovery and Stand Strong on the Four Foundations of Family Recovery and her forthcoming book Be A Loving Mirror: A Guide to Family Sanity and Serenity.
She also helps people in recovery find their life purpose through her Life Purpose in Recovery program.
She is internationally recognized as a Professional Certified Coach by the ICF (International Coach Federation), a Master Recovery Life Coach (MRLC) by Recovery Coaches International, a Certified BALM Family Recovery Life Coach (CBFRLC) through the BALM Institute, and is also a Certified True Purpose Coach through the True Purpose Institute.
A former teacher and school principal, Bev works with her clients individually and in groups, in person and on the phone. You can learn more about her work on her website at
www.familyrecoveryresources.com , and by reading her website blog at www.familyrecoveryresources.com/blog/ and her In The Rooms Family Recovery Blog at www.12stepfamily.com
To contact Bev, you may email her at bbuncher@familyrecoveryresources.com or call her at +1 786 859 4050.
To learn more about the BALM Institute for Family Recovery Life Coach Training, contact Admissions Specialist Deborah Drake at admissions@familyrecoveryresources.com.
To learn about Treatment Center Licensing, call Alan Buncher at 888-998-BALM or email him at alan@familyrecoveryresources.com