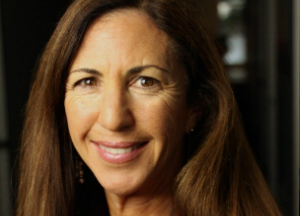 Elizabeth Buckley – Executive Wellness Coach
Organizational Development Consulant, Executive Coach, Wellness Coach
Biography
Elizabeth Buckley, CPCC has over a twenty-year history in the field of Organizational Development. She is passionate about Learning and leverages the neuroscience of behavior change in her work as a Certified
Professional Co-Active Coach. In addition to her part time practice working with professionals in leadership roles, Elizabeth spent one year on staff at Stanford University providing Wellness Coaching to
Stanford University Faculty and staff. Elizabeth is committed to helping others and bringing sustainable changes to individuals within large organizations. Early in her career, Elizabeth was a top Business Development Executive at the Learning Firm, Strategic Management Group, Inc. Elizabeth grew the Western Region with record sales by working closely with Fortune 500 organizations to provide innovative learning solutions in support of their Talent Development and Organizational Change Initiatives. Such clients included: AMD, Boeing,
Chevron, Hewlett-Packard, Intel, Nestle, Sun Microsystems, and Visa Corporation. More recently, Elizabeth returned to the corporate world working with the Organizational Development Firm, Advantexe Learning Solutions.
Elizabeth was born and raised in Los Angeles, California (3rd generation). She moved north to attend the University of California at Santa Cruz, where she received her BA in Education and Preliminary Teaching Credential. In keeping with her goal to educate, Elizabeth spent many years developing educational programming for the San Francisco Cable Television Station, Viacom Six.
Elizabeth is a cancer survivor, parent of a severely disabled son, and wife of 25 years to a man with bi- polar disorder.
Elizabeth continues to live in Santa Cruz, California where she enjoys family and friends. She attributes her wellness to eating healthy and having a dedicated yoga practice.